Bicycle Fair Essen 2017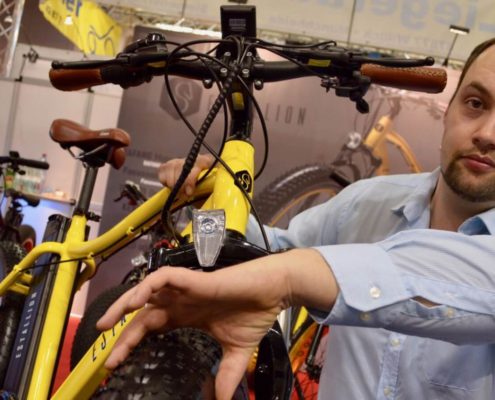 A great success: The e-Fatbikes of eStallion on the bicycle fair Essen.
The bicycle fair in Essen is without a doubt the most important bicycle fair of North Rhine-Westphalia.
Numerous manufactures cover all aspects of the bicycle: City Bikes, Road Bikes, mountain bikes, e-Bikes, pedelecs and special bikes. Furthermore, there is a wide range of equipment like clothing, helmets and tyres – so it's not surprising that approximately 80.000 people come to visit the fair every year.
The test tracks are always particularly popular because the bikes can be tried out right away. In February 2017, the eStallion models were shown there for the very first time and could fill the visitors with enthusiasm at the first go!
The eStallions were very popular with the visitors so that they had no time to rest. We provided all waiting visitors a comprehensive consultation down to the most minute detail by the time the bikes were on a test ride.
Thanks to this huge success, even the WDR noticed the eStallions – as a result, we were interviewed and photographed by the station.
Therefore, the trade fair was an outstanding success with audience and press.